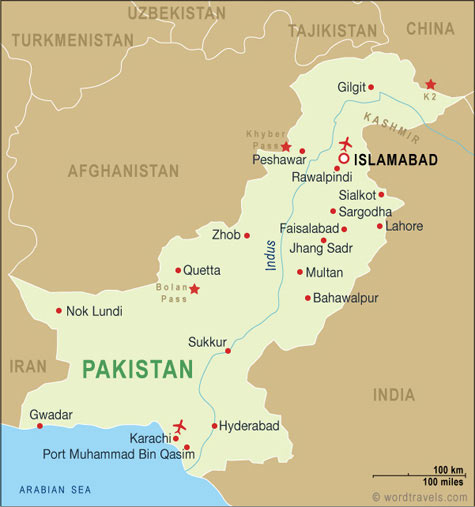 Warning: This alert contains images that may be disturbing to some readers.  Please ask any young children to leave the room before continuing.  We are not including these images to shock or offend, but simply to convey to you the reality of what is happening in Pakistan – the time has come to wake up to the truth! Dear Friends and Partners,
This past Sunday morning (Pakistani time), Islamic extremists carried out a deadly attack on the All Saints church in Peshawar, Pakistan.  As approximately 500 worshippers were leaving the Sunday morning service, two suicide bombers detonated their explosive vests outside the church, leaving at least 85 people dead and over 100 more wounded.  The casualty numbers are likely to rise, as sources in the hospitals report that many of those wounded are in critical condition.
An extremist group connected to the Taliban, TTP Jandullah, has claimed responsibility for the attack.  In a public statement, a Jandullah spokesperson vowed that strikes would continue "whenever we find an opportunity against non-Muslims."  
Pakistan's Christian minority make up approximately 1.5% of the population in a predominantly Muslim nation.  As we have reported to you in past alerts and reports, Christians in Pakistan have been routinely targeted using oppressive blasphemy laws.  You will recall the story of Rimsha Masih, the young Christian girl arrested on blasphemy charges, who was only able to find safety by fleeing to Canada.  The Christian minority has also been subjected to repeated deadly attacks.  In 2009, dozens of houses and a church were set on fire by a Muslim mob in Gojra, leaving at least seven Christians dead.  In March of this year, a similar mob attacked a Christian neighbourhood in Lahore, destroying nearly 200 houses, approximately 20 businesses and 2 churches.
The massacre in Peshawar is a clear and tragic sign that Christians in Pakistan are not free to worship in safety – and that the threat is only increasing.  It is vital that we call on our political leaders to hold the Pakistani government accountable for its failure to protect the Christian community.  We are grateful that both Canadian Minister of Foreign Affairs John Baird, Canadian Ambassador for Religious Freedom Andrew Bennett, and U.S. Secretary of State John Kerry have issued strong statements condemning the attack in Peshawar.  However, it is imperative that our governments' response not be restricted to isolated statements condemning individual attacks.  Public statements by our governments, while vital, are only the first step.  Statements of condemnation must be backed up by consistent and sustained pressure on the Pakistani government to take action against Islamic extremism through diplomatic efforts and through linking our trade and aid to progress on human rights.
We must not forget that our brothers and sisters in Pakistan are not blessed with the peace and security we enjoy. We cannot afford to stand by as Christians are massacred simply because of their faith and religious practices.  Pakistan's Christians desperately need our support, so please take a few moments from your day to join us in seeking justice and peace for our brothers and sisters.  We must stand with our brothers and sisters and for their right to live and worship without fear of being killed for their faith.  Please make your voice heard on behalf of the Christians in Pakistan.
Please pray:
• for courage, faith, and strength for the Christians in Pakistan during this time of deep trial. Pray that they would be encouraged and strengthened to stay true to their faith, in order that they might be a shining beacon of truth and the love of Christ both in a country desperately looking for light and throughout the whole world;
• for peace and healing in the country of Pakistan. Pray that the violence would be stopped, and that Christians would be able to live and worship in peace and security without fear of attack;
• that those carrying out these attacks would come to realize the wrongfulness of their acts and that they would seek the love and forgiveness of God and in turn apply their energies toward spreading peace rather than violence;
• that the Lord will give Pakistan's Christians the ability to forgive even when they are under constant attack.  Pray that the Christians would not seek vengeance or return evil for evil, but that they would be filled with God's love and grace even towards those who seek to kill them;
• for the Pakistan people as a whole, that they would be united and find true peace and meaning in the Prince of Peace.
ACTION:
The Bible teaches that faith without action is dead, so please take action urgently and write (contact details are included below):
• to the Pakistani high commissioner or ambassador to your country demanding that the Pakistani government take immediate and meaningful action to ensure the security of Christian communities and to control the violent extremist groups responsible for these attacks;
• to your Foreign Minister or Secretary of State, thanking them for their statements on this attack and insisting that they continue, through consistent attention to these issues both on the diplomatic front and through trade and aid policy, to hold the Pakistani government accountable for the protection of its citizens from Islamic extremism;
• to your Prime Minister or President directly, urging them to intervene in this urgent matter and use the full influence of their office to secure an immediate end to these attacks and to obtain assurances that the Christians will be protected from further attacks. Please remember to send us a copy of your correspondence at:
info@onefreeworldinternational.org
Remember that the persecuted Christians are dying every day, but they are still smiling.  They are in a very deep dark night, but they have the candle of the Lord. The enemy can have a very strong weapon and a very strong army, but we have the Lord Almighty.
"They can kill the dreamer, but they cannot kill the dream" in the Lord's name.
Be with God and may God be with you.
Rev. Majed El Shafie President and Founder One Free World International El Shafie Ministries
CONTACT:
In Canada: His Excellency Mian Gul Akbar Zeb High Commissioner of the Islamic Republic of Pakistan High Commission for Pakistan 10 Range Road Ottawa, Ontario K1N 8J3 Tel: (613) 238-7881; Fax: (613) 238-7296 Email: parepottawa@rogers.com
The Honourable John Baird Minister for Foreign Affairs Foreign Affairs Canada 125 Sussex Drive Ottawa, ON K1A 0G2 Tel.: (613) 996-0984; Fax: (613) 996-9880 Email: john.baird@parl.gc.ca
The Right Honourable Stephen Harper Prime Minister of Canada Office of the Prime Minister 80 Wellington St Ottawa, ON  K1A 0A2 Tel.: (613) 992-4211; Fax: (613) 941-6900 Email: pm@pm.gc.ca
In the United States: His Excellency Dr. Asad Majeed Khan Ambassador of the Islamic Republic of Pakistan 3517 International Court NW Washington, DC 20008. Tel.: (202) 243-6500 Fax: (202) 686-1534 EMAIL: info@embassyofpakistanusa.org
Secretary John Kerry U.S. Department of State 2201 C Street NW Washington, DC 20520 Tel.: (202) 647-4000 (Main switchboard) Webform: http://contact-us.state.gov/cgi-bin/state.cfg/php/enduser/ask.php?p_sid=F5OZZa6i&p_lva=&p_sp=&p_li
President Barack Obama The White House 1600 Pennsylvania Ave NW Washington, DC  20500 Tel.: (202) 456-1414 (Main switchboard) Webform: http://www.whitehouse.gov/contact
In the United Kingdom: His Excellency Mr Wajid Shamsul Hasan High Commissioner for the Islamic Republic of Pakistan High Commission for Pakistan 34 – 36 Lowndes Square London SW1X 9JN Tel.: 020 7664 9204 (Main switchboard) Email: consularaffairs@mofa.gov.pk
The Right Honourable William Hague Secretary of State for Foreign and Commonwealth Affairs Foreign & Commonwealth Office King Charles Street London SW1A 2AH Tel.: 020 7008 1500 (Main switchboard) Webform: http://www.fco.gov.uk/en/ministerial-feedback-form
The Right Honourable David Cameron Prime Minister of the United Kingdom The Prime Minister's Office 10 Downing Street London SW1A 2AA Fax: 020 7925 0918 Email: https://email.number10.gov.uk/