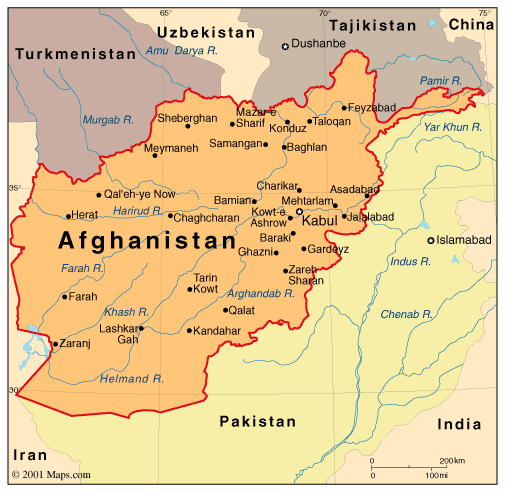 Operation Horizon of Hope Set to Launch – Rev. El Shafie Traveling to Afghanistan
Dear Friends and Partners,
Operation Horizon of Hope is about to kick into high gear as Rev. El Shafie prepares to travel to Afghanistan shortly. In honour of Canada Day which we have just celebrated and in keeping with Rev. El Shafie's desire to express his appreciation for Canada by supporting our troops, One Free World International would like to give you a final opportunity to participate in the first phase of this important mission.
As many of you are aware, One Free World International has been asking our friends and partners across the country to sign cards of support and appreciation for the Canadian troops who are risking their lives for peace and freedom in Afghanistan. In a few short weeks Rev. El Shafie will travel to the Canadian base in the south of Afghanistan where he will meet Canadian troops and present the cards you have signed. By showing the troops that ordinary Canadians stand by them with more than just words he will encourage them to stand strong and persevere. He will also have the opportunity to meet ordinary Afghan people and to share a message of hope and freedom to help them understand why Canadian soldiers are risking their lives on their behalf.
In addition to the large cards we have prepared, we would like to give you the opportunity to send personal cards or letters of support to the troops which Rev. El Shafie will deliver together with the joint cards. Simply prepare your card or letter and send it to One Free World International for Operation Horizon of Hope, making sure we receive it by July 18. This is an excellent opportunity for you to share a personal message of support and encouragement for the troops and for Canada.
Finally, as you know, One Free World International is fully supported through the voluntary donations of our friends and members without whose support none of our work would be possible. We do not usually ask for your support trusting that you will contribute as you are able and see the need. Operation Horizon of Hope, however, will involve extraordinary expense. In addition to supporting the troops, Rev. El Shafie will be travelling with a camera-man and shooting footage in Afghanistan and Pakistan for a documentary One Free World International is preparing about conditions in the region. Because the expenses involved in travelling to a war-zone and in the video production are enormous, we must share this need to give you the opportunity to participate and ensure the success of these projects. Please note that your donations are not tax deductible because One Free World International has chosen not to seek charitable status so that we can pursue our goals freely, without the limits placed by law on charities.
Canadians can disagree about whether we should be in Afghanistan and One Free World International does not take a position on this question. However, the reality is that Canadian soldiers are on the ground doing their jobs and risking their lives daily on behalf of peace and freedom. These brave men and women need and deserve our support.
Please PRAY:
• for all the details of this mission to come together smoothly and for Rev. El Shafie and his camera-man's safety throughout the mission;
• that the troops would be encouraged and uplifted by Rev. El Shafie's visit; and,
• for the continued safety and protection of the troops when they stay behind on the battlefield and Rev. El Shafie returns home to the safety of Canada. Pray particularly that the troops would have unusual wisdom and compassion in dealing with the Afghan people whom they are trying to help and that they would have supernatural discernment and intuition in order to prevent attacks by the Taliban that could harm them and ordinary Afghan people.
ACTION:
The Bible teaches that faith without action is dead, so please take action urgently and:
• send your card or letter of support to the Canadian troops by July 18 to:
Operation Horizon of Hope One Free World International 20 Bloor Street East, Box 75129 Toronto, ON      M4W 3T3 Canada
• send your financial contribution to the above address or deposit it directly to:
Bank: Royal Bank of Canada Institution Code: 003 Transit Number: 5452 Account Number: 1008507 (Canadian deposits); 4003190 (U.S. dollar deposits) Swift: ROYCCAT2
Remember, that the persecuted Christians are dying every day, but they are still smiling.  They are in a very deep dark night, but they have the candle of the Lord. The enemy can have a very strong weapon and a very strong army, but we have the Lord Almighty.
"They can kill the dreamer, but they cannot kill the dream" in the Lord's name.
Be with God and may God be with you.
One Free World International El Shafie Ministries